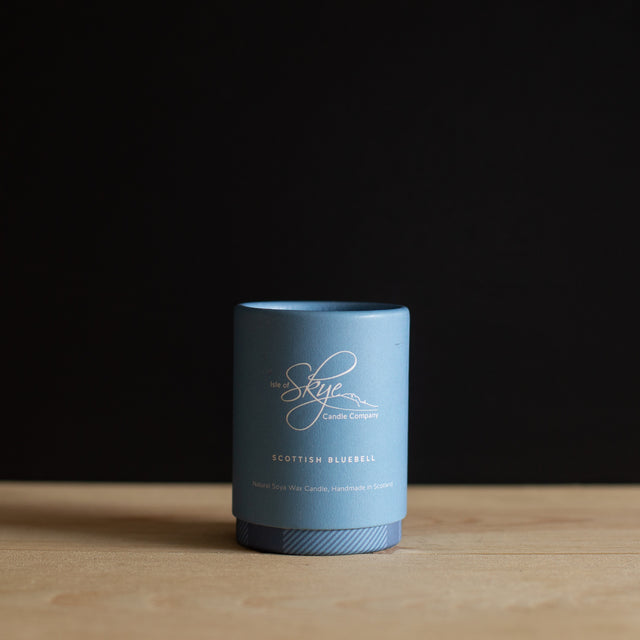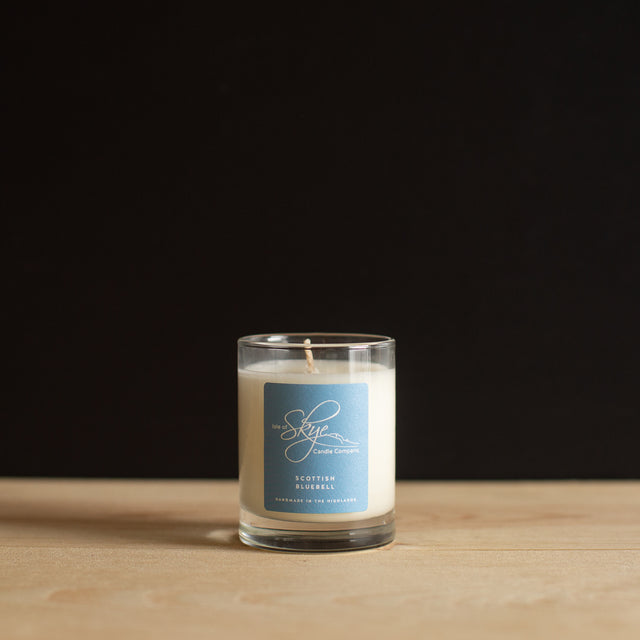 Scottish Bluebell
This beautifully delicate fragrance has musky undertones with rich top notes of galbanum and jasmine to create the perfect spring time scent that's sure to help you unwind.
Scent info:
There's a bit of a debate in Scotland around our national flower. Some stand firmly by the fact that it is the iconic, rough around the edges, thistle. Alternatively, others claim it is the dainty bluebell. What we do know for certain, is that the violet-blue coloured, sweet scented flowers of bluebell are an inseparable sign of spring, especially here in the Highlands.  
These beautiful plants are protected in the wild, but we have found a way to pull the fresh bluebell smell into your home, without pulling the flower from the ground. We have built on the bluebell notes by adding jasmine, an ingredient often used in scent mixology to amplify the richness of the floral tones. Topped off by a little bit of galbanum, a rich, green aroma, the Scottish Bluebell is a wonderfully unique, breath of spring kind of a fragrance.
Scottish Miniatures
These miniature candles are a great way to trial our scents or give as a wee thank you. They will last around 20 hours and are simply the cutest.

Are you a member of our loyalty club?
Join our loyalty plan – collect points with every purchase and choose your preferred discount or even a free T-shirt! We'll notify you of our new product releases and special offers. We don't spam. Sign up now to get 10% off your first purchase or click the 'check rewards' tab to find out your balance and new ways to collect extra points. If you would like to find out more, click here or get in touch with us!
READ MORE
Are you buying for a loved one?
You can't go wrong with gifting a beautiful candle or a reed diffuser. Take a look at our wee guide to help you pick the perfect scent.And don't forget to leave a personalised message in the cart section. We will happily include a handwritten note for you, free of charge.
CHOOSE YOUR CARD