Products that work for you
Here at the Isle of Skye Candle Company we love working with our amazing wholesale partners.
Whether you're a small independent gift shop opening your first store or a department store with several locations, we'd be delighted to chat with you about your home fragrance needs.
We've been selling to shops all over the world for over 15 years and have customers who've been with us for a decade still buying from us now. This achievement is no doubt down to our service, our products and a willingness to work together with our partners to help them achieve ambitious targets.
We know we make great products and we're sure your customers will agree.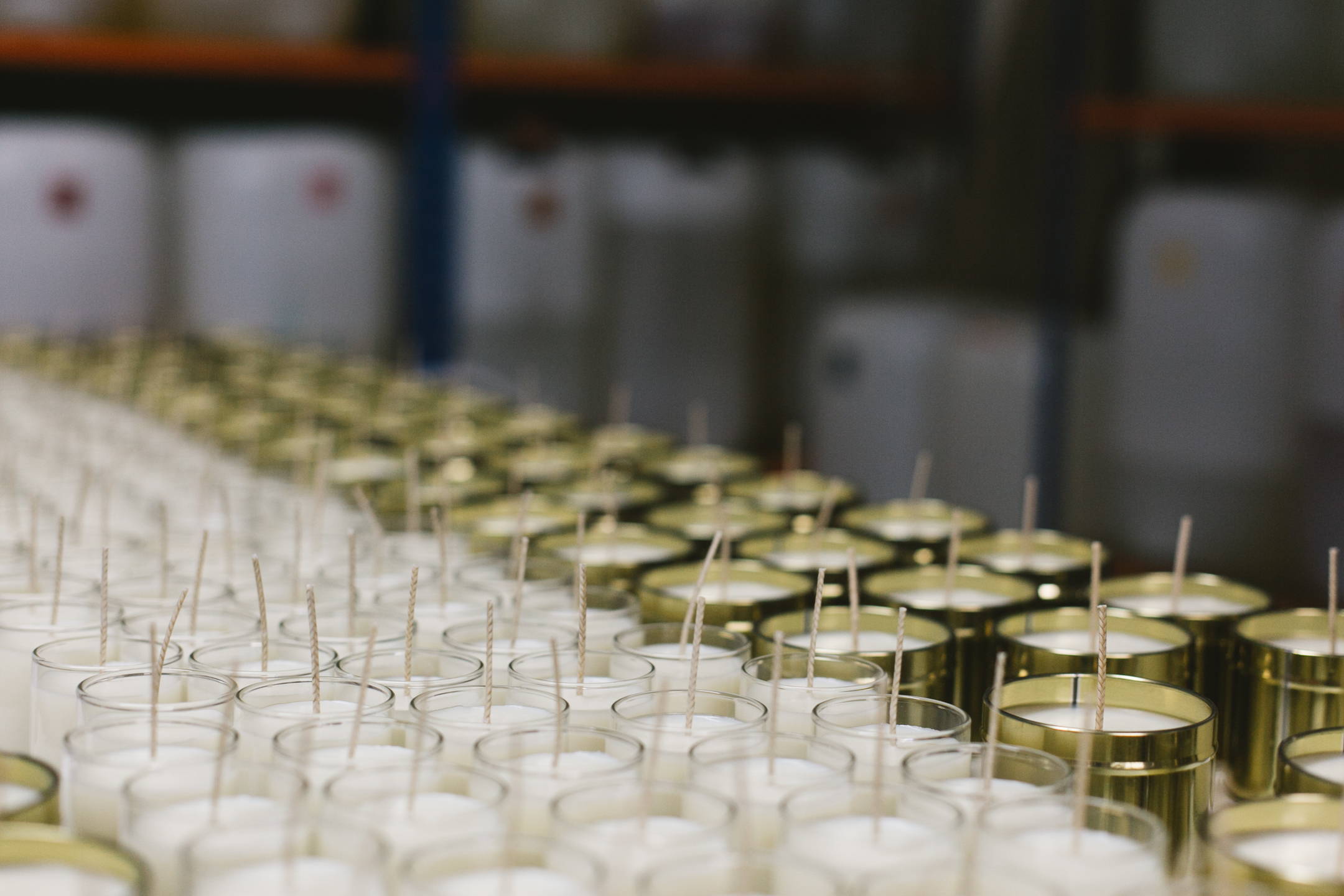 "I simply love Isle of Skye Candles, my favourite scent right now is Sleep Sensation. Truthfully you can't go wrong with any of Isle of Skye Candles products. Simply the best natural candles in the market"
Mary Mann, Whole foods Market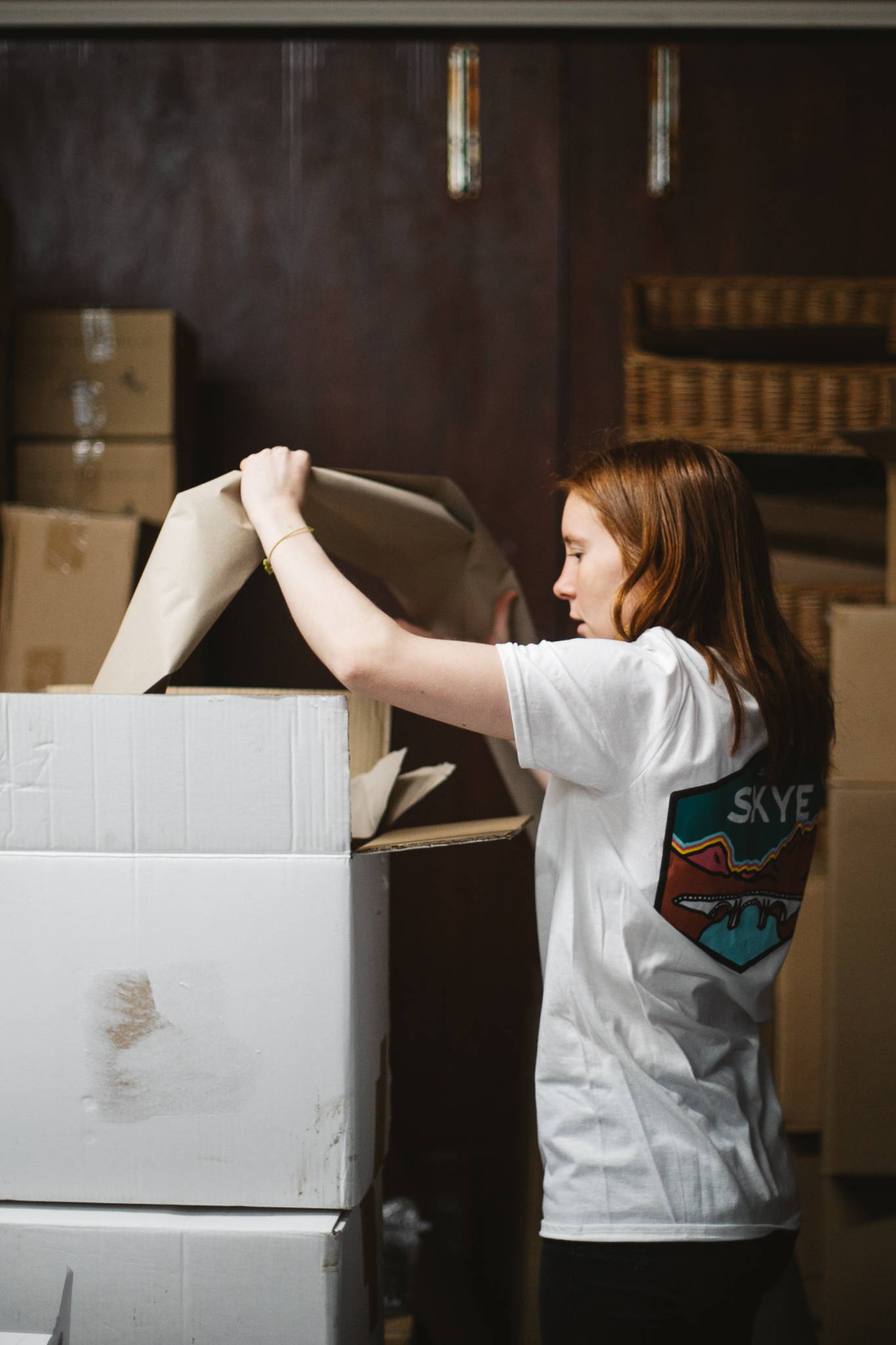 The main benefit of stocking our candles is the most obvious: our sell through rates and margins. With the right choice of fragrances and good display of our products we consistently find that sell through rates close to 100%. This not only leads to a healthy profit for our stockists with no worries about dead stock, but also happy patrons too.
We pride ourselves on our aftercare service, be that a problem you've had with your delivery or a problem your customer might have faced with the product. We always endeavour to leave every customer satisfied whilst creating as little hassle for our stockists as possible. That means no product returns or forms to fill in, just point them in our direction and we will sort it out with them directly.

Over the years, we've purposely sacrificed storage space in our workshop facility to prioritised quick production. With a capacity to make over 2,000 candles a day, we are able to supply customers both big and small with short lead times whilst ensuring them the freshest products. Although candles do have a long shelf life, we believe they are better the fresher they are which is why when you order from us you won't be getting any that have been sitting on a dusty shelf for months.

If you own a business and think we would be a good match, get in touch with us below
enquiries@skyecandles.co.uk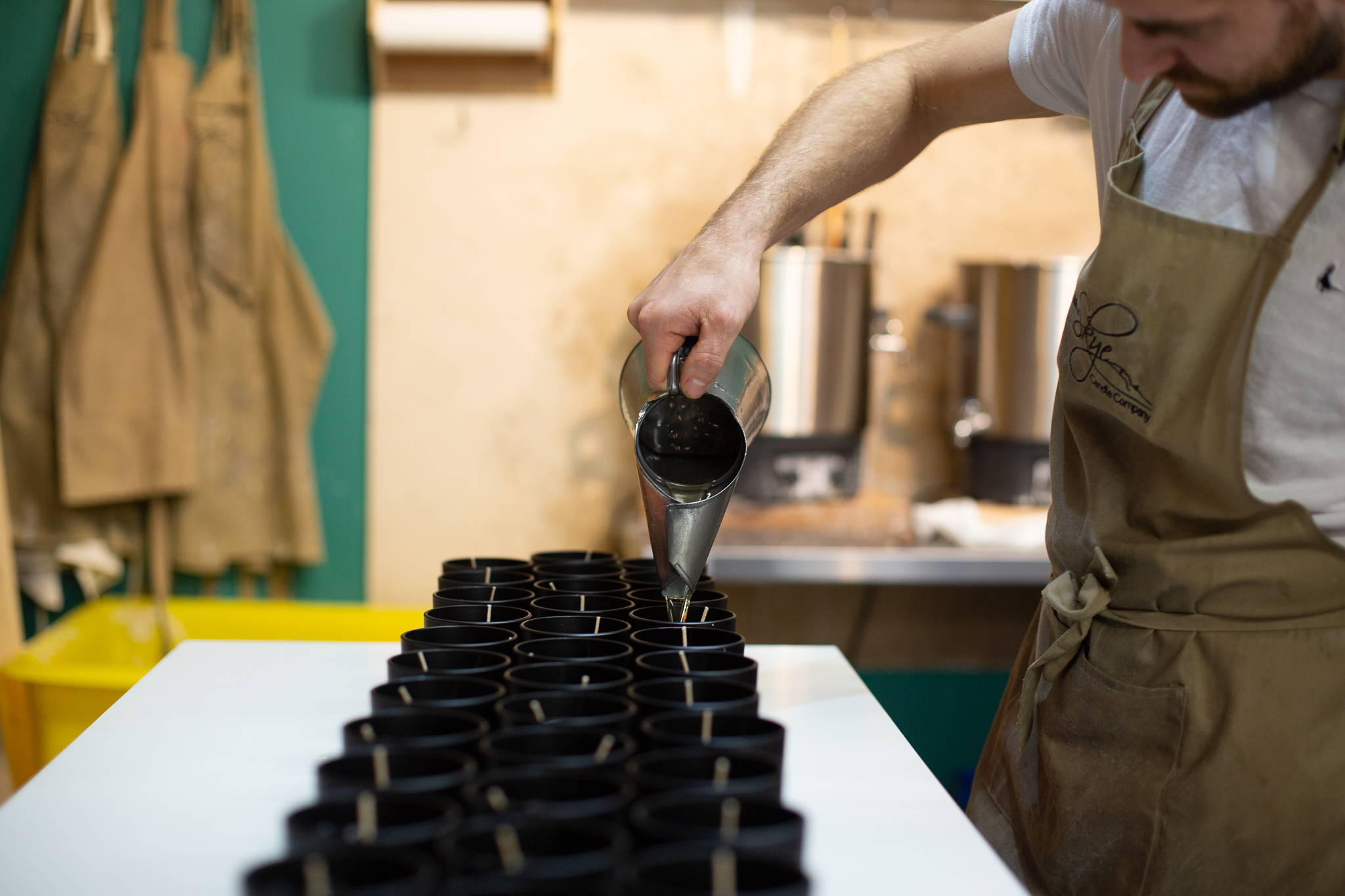 We make the best quality, fragranced products around using soya wax, with it's excellent scent throw properties, linen wicks with their low soot values & quality fragrance & essential oils to make any room smell great.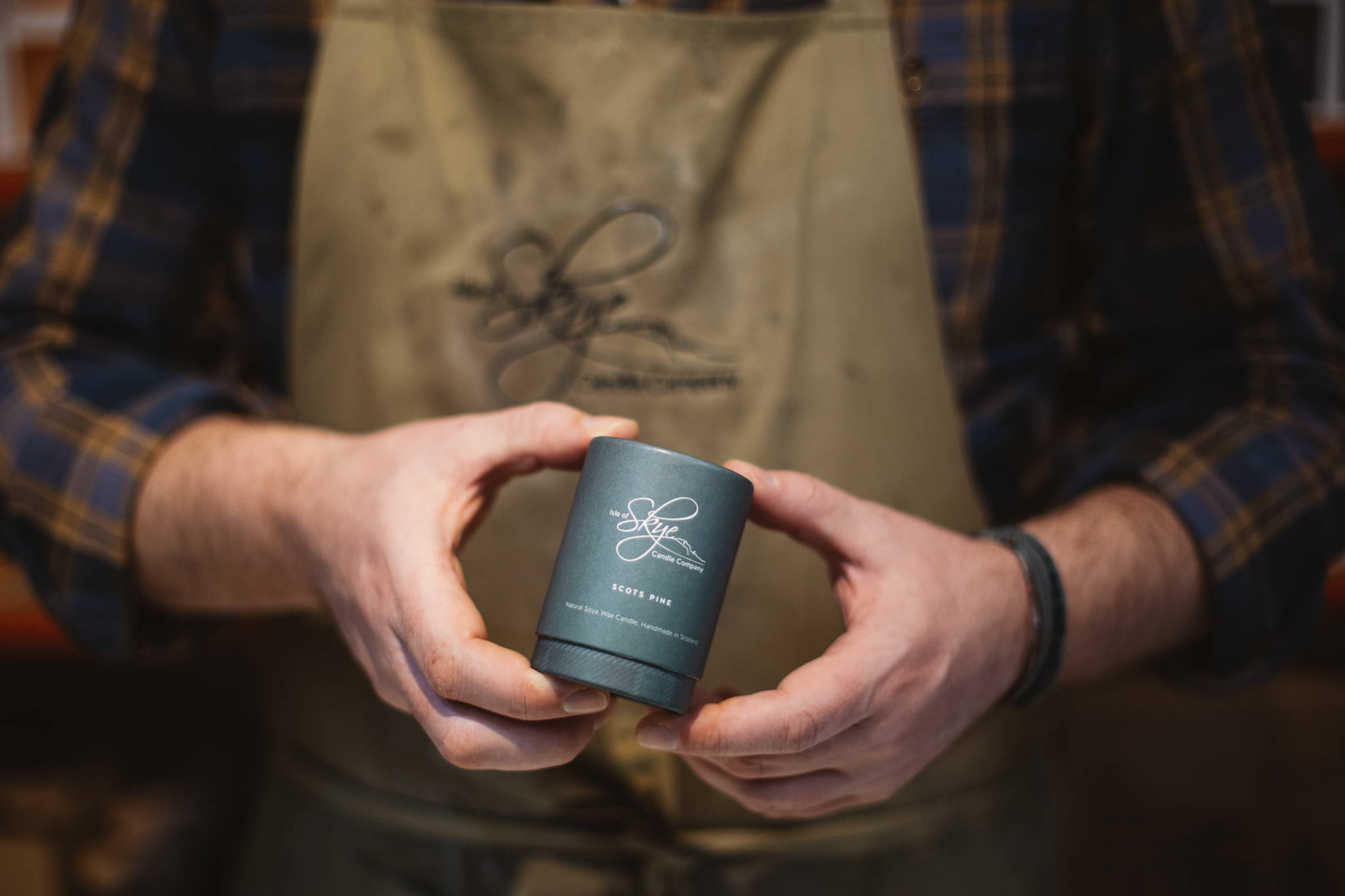 Our products are all as environment friendly as it gets. We use renewable soya wax, recyclable glasses and metal containers, recycled, biodegradable packaging and absolutely no plastic anywhere.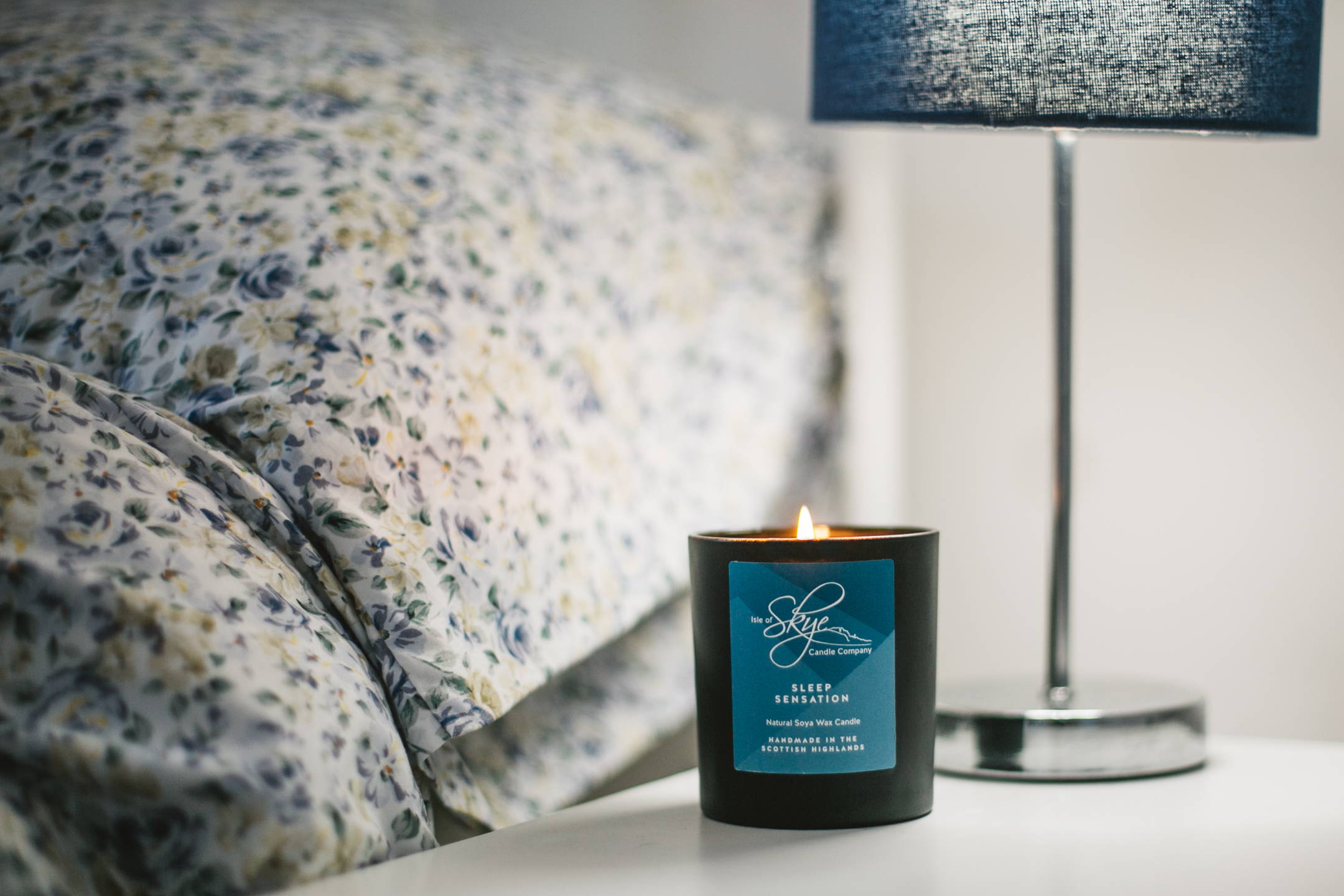 We continually update our fragrances and packaging in our product ranges to keep it exciting for our customers.
Our range of 28 scents has a favourite for everyone.