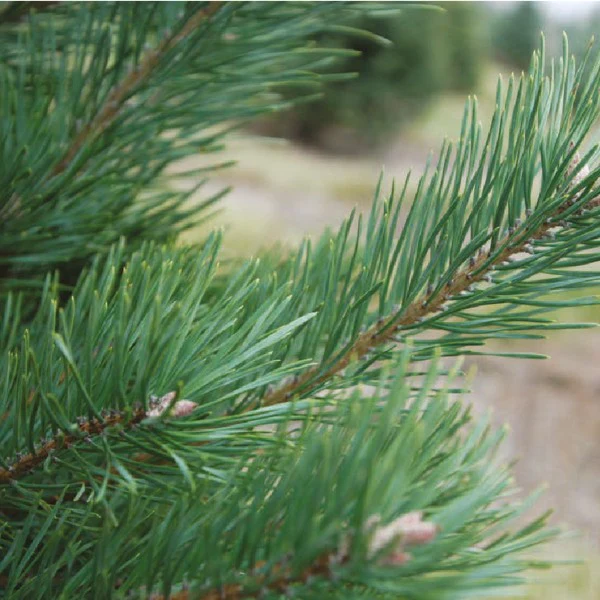 Scots Pine
A fresh and woody fragrance from the forest with a heart of Scots pine, bog myrtle and rosemary.  The base is soft and comforting while top notes of peppermint, orange and patchouli ensure this scent will invigorate and refresh.
Scent info:
It's not easy being green. But we try our best. Besides bringing the smell of the pine woods into your home, our Scots Pine candle was a part of a collaboration with Woodland Trust for the restoration of Loch Arkaig forest. 
The combination of the woody scent of the evergreens with the herbal notes of bog myrtle and rosemary creates a soft and warm aroma, which together with the flicker of a candle light is an immediate boost of cosiness. 
Scottish Candles
These Tumbler candles are a great way to fragrance your home whilst setting a cosy atmosphere with its gentle light. They will last around 45 hours and will fill your room with a beautiful fragrance that won't overpower.

Are you a member of our loyalty club?
Join our loyalty plan – collect points with every purchase and choose your preferred discount or even a free T-shirt! We'll notify you of our new product releases and special offers. We don't spam. Sign up now to get 10% off your first purchase or click the 'check rewards' tab to find out your balance and new ways to collect extra points. If you would like to find out more, click here or get in touch with us!
READ MORE
Are you buying for a loved one?
You can't go wrong with gifting a beautiful candle or a reed diffuser. Take a look at our wee guide to help you pick the perfect scent.And don't forget to leave a personalised message in the cart section. We will happily include a handwritten note for you, free of charge.
CHOOSE YOUR CARD