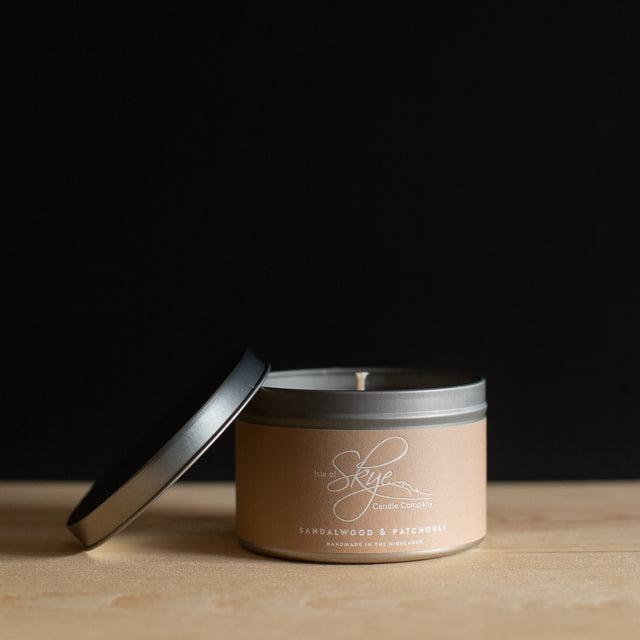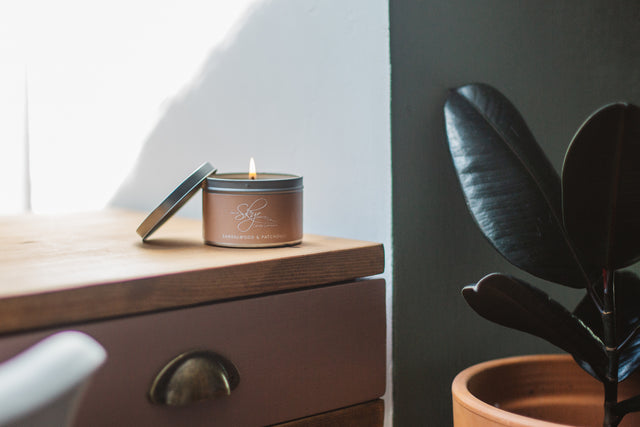 Sandalwood & Patchouli
A modern Indulge in the harmonising scent of Sandalwood combined with Patchouli, a rich, deep fragrance used for centuries to relieve tension and anxiety.
Scent info:
Arguably one of our most powerful scent, the Sandalwood and Patchouli is beloved by all generations. The herbal notes of patchouli have been described as nostalgia inducing, particularly for the 1960s and 70s. By adding the rich, balsamic notes of Sandalwood we have created a vibrant scent that is just as popular and relevant in 2021.
Travel Containers
The perfect candle to take away on holiday with you. This candle will fill your room with a delightful homely scent, no matter where in the world you go. Burning for over 30 hours.

Are you a member of our loyalty club?
Join our loyalty plan – collect points with every purchase and choose your preferred discount or even a free T-shirt! We'll notify you of our new product releases and special offers. We don't spam. Sign up now to get 10% off your first purchase or click the 'check rewards' tab to find out your balance and new ways to collect extra points. If you would like to find out more, click here or get in touch with us!
READ MORE
Are you buying for a loved one?
You can't go wrong with gifting a beautiful candle or a reed diffuser. Take a look at our wee guide to help you pick the perfect scent.And don't forget to leave a personalised message in the cart section. We will happily include a handwritten note for you, free of charge.
CHOOSE YOUR CARD