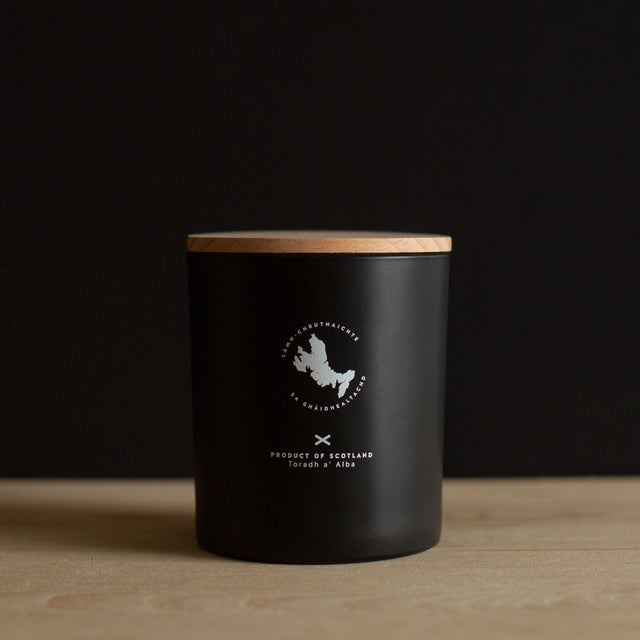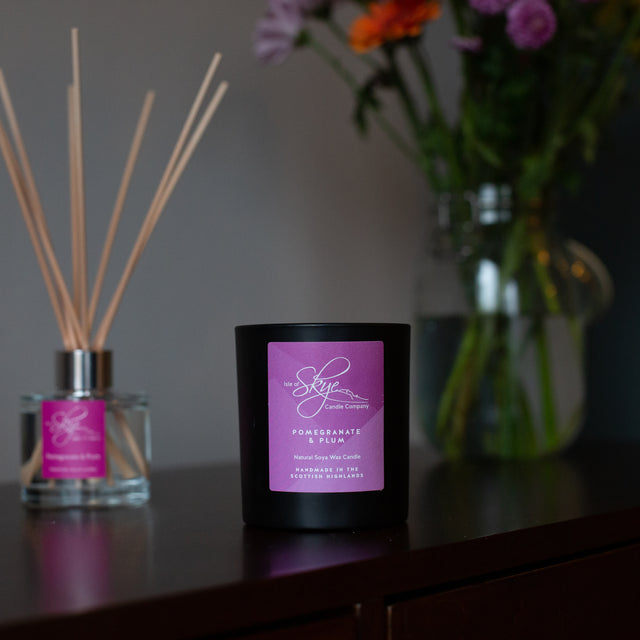 Pomegranate & Plum
Our fantastically fruity, Pomegranate and Plum fragrance is a sure way to help you fell invigorated. The combination of these two delicious fruits create a sweet and uplifting aroma for those summer nights.
Scent info:
The combination of these two delicious fruits creates a sweet and uplifting aroma. In Greek mythology, pomegranate is often associated with Aphrodite, the Greek goddess of love. Meanwhile, plum blossom's five petals represent the five traditional Chinese gods of happiness. Fill your home with love and happiness this spring with Pomegranate and Plum.
Large Tumblers
The large tumbler is our most popular candle type; it combines a strong scent throw with a long burn time. It will fill all but the biggest of rooms with fragrance and will last over 45 hours.

Are you a member of our loyalty club?
Join our loyalty plan – collect points with every purchase and choose your preferred discount or even a free T-shirt! We'll notify you of our new product releases and special offers. We don't spam. Sign up now to get 10% off your first purchase or click the 'check rewards' tab to find out your balance and new ways to collect extra points. If you would like to find out more, click here or get in touch with us!
READ MORE
Are you buying for a loved one?
You can't go wrong with gifting a beautiful candle or a reed diffuser. Take a look at our wee guide to help you pick the perfect scent.And don't forget to leave a personalised message in the cart section. We will happily include a handwritten note for you, free of charge.
CHOOSE YOUR CARD