Why Skye Candles?
Here at the Isle of Skye Candle Company we love working with our amazing wholesale partners.
Whether you're a small independent gift shop opening your first store or a department store with several locations, we'd be delighted to chat with you about your home fragrance needs. 
We've been selling to shops all over the world for over 15 years and have customers who've been with us for a decade still buying from us now. This achievement is no doubt down to our service, our products and a willingness to work together with our partners to help them achieve ambitious targets. 
We know we make great products and we're sure your customers will agree.
Read below to find out more or contact us at
enquiries@skyecandles.co.uk
Our Story
The Isle of Skye Candle Co. is a luxury manufacturer of Home Fragrance gift collections. We create the finest quality candles, reed diffusers, and accent gifting pieces. We are inspired by our environment to develop natural, yet complex fragrances that will create great ambience, warmth, and style to compliment any home interior.
The Isle of Skye Candle Co. was founded back in 2006 by James Robertson in a grass roofed bothy on his uncle's croft, in the small township of Gead an t-Sailleir on the Isle of Skye. It was started with the aim to encourage people to use sustainable products whilst exciting and delighting them with our unique fragrances and simple packaging.
Although we've outgrown they bothy and are now based in the island's second biggest town of An t-Àth Leatharnn (Broadford), our ethos is still the same, aiming to encourage people to shop natural while providing great products and service. Testament to this is shown in our growth, with us now having 5 outlets of our own across Scotland and selling to more than 200 outlets across the globe.
"Our fragrances are inspired by our home, created for yours."
James Robertson , Founder
Handmade, Natural Home Fragrance
Our products, handmade in our workshop on the island, are elegantly packaged and designed but have key consumer price points, allowing customers to purchase and enjoy them regularly, not just occasionally.
We have two separate collections - our Signature Collection and our Scottish Collection. Across the two we have 28 unique fragrances, available in a range of products and sizes. All of our candle products are derived from sustainable soya by-products.
Making emotional memories with skill, pride, and passion.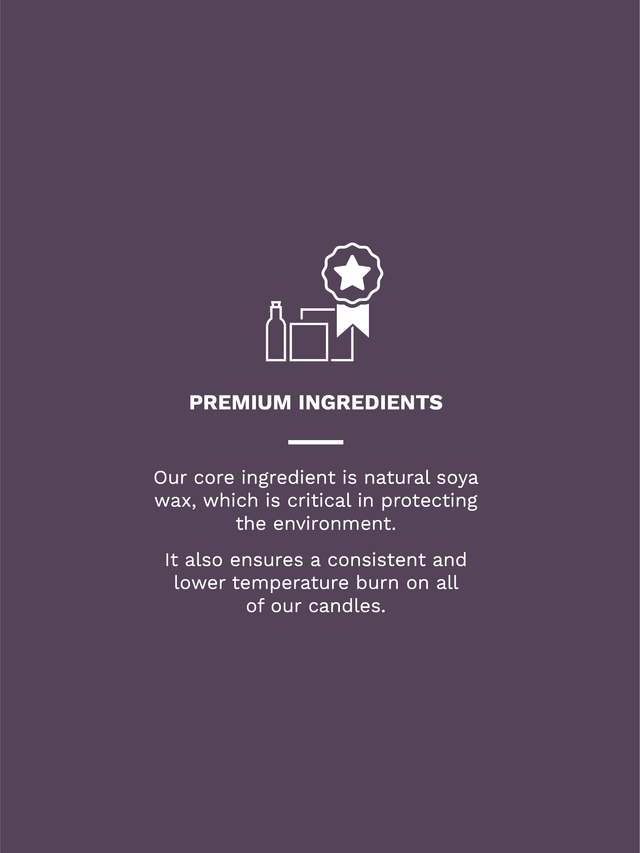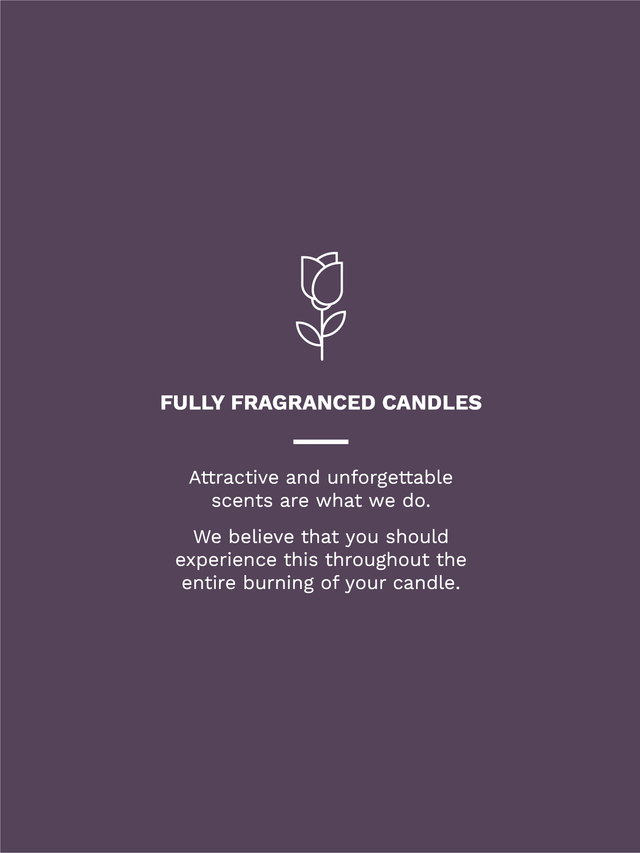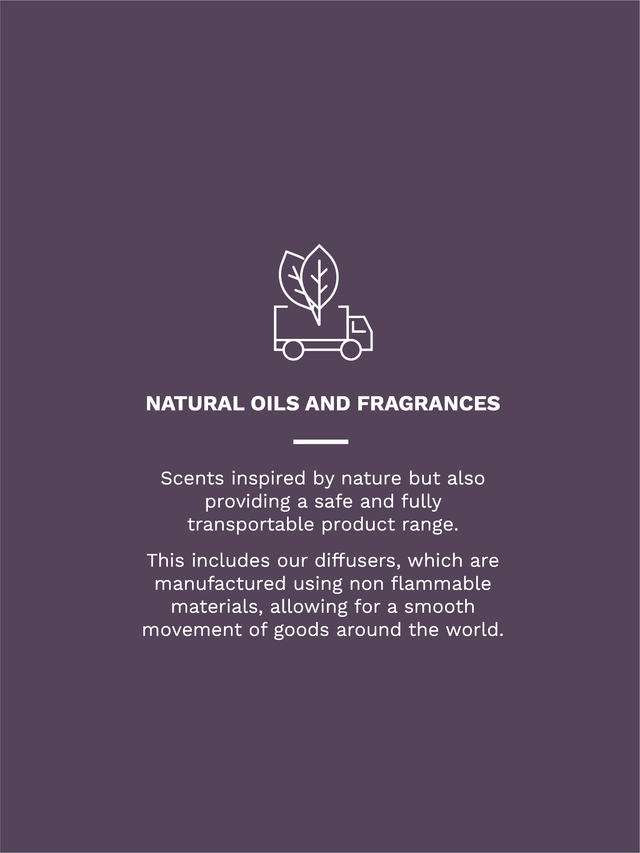 SELL THROUGH
---
The main benefit of stocking our candles is the most obvious: our sell through rates and margins. With the right choice of fragrances and good display of our products we consistently find that sell through rates close to 100%. This not only leads to a healthy profit for our stockists with no worries about dead stock, but also happy patrons too. 
AFTERCARE
---
We pride ourselves on our aftercare service, be that a problem you've had with your delivery or a problem your customer might have faced with the product. We always endeavour to leave every customer satisfied whilst creating as little hassle for our stockists as possible. That means no product returns or forms to fill in, just point them in our direction and we will sort it out with them directly.
FRESH PRODUCTS
---
Over the years, we've purposely sacrificed storage space in our workshop facility to prioritised quick production. With a capacity to make over 2,000 candles a day, we are able to supply customers both big and small with short lead times whilst ensuring them the freshest products. Although candles do have a long shelf life, we believe they are better the fresher they are which is why when you order from us you won't be getting any that have been sitting on a dusty shelf for months.
Find out about our Full Product Range Below
Our Promise to the Environment
Being kind to our planet truly lies at the core of our company ethos and it is reflected in our products, our packaging, our shops and in our efforts to give back too.
-
Green Ingredients
We use natural soya wax in all of our candles. This truly differentiates us from our competitors, who use paraffin or paraffin blends in their creations. Paraffin wax is derived from petroleum which is one of the biggest contributors of carbon dioxide. Our natural wax is a blend of soya and botanical oils which are completely sustainable, biodegradable and burn longer than paraffin candles. The wax itself is derived from ethically sourced American grown soya, primarily from Illinois and Iowa. We specifically avoid wax made of soya from South American countries where the soy plantations are amongst the causes of deforestation.
Green Packaging
All of our beautiful, natural products are packaged in plastic free containers. We opted for reusable and recyclable glass tumblers and bottles, with metal container alternatives, also highly recyclable, for those concerned about the weight and fragility of glass. The outer packaging is made from recyclable card. In our retail stores, we offer recyclable paper gift packs. We do not support the use of single use plastic in any of our production and delivery methods. Customers will receive their goods in recyclable out and inner packaging. 
Reducing, Reusing, Recycling
For the customers who live locally we offer a recycling reward for all of our glass and metal containers. When the packaging is returned to one of our shops in fair condition, the containers get cleaned, returned to our workshop and reused in the next batch of beautiful candles and reed diffusers, therefore reducing the waste overall. If the containers are damaged we make sure they are recycled, disposed of responsibly. 
-
Little changes CAN make a difference! Apart from our recycling program, we've adopted other changes in our shops and offices to help reduce our carbon footprint as a company. We power our shops and manufacturing with 100% renewable energy. We use an Electric car to make smaller deliveries to our shops and for meetings.
The Isle of Skye or an t-Eilean Sgitheanach (the Winged Island) as it's know in our native Gaelic language. Is known for its rugged landscapes, wild coastlines and rich history. The largest island in the Inner Hebrides archipelago, is home to around 12,000 people.
Now a bustling tourist destination, the island economy is pretty fragile and has only recently seen the population start to stabilise from a rapid decline. It's always been a sore point to have so many talented friends and family leave the island ate find work due to lack of opportunities here. Trying to change this has always been a major driver for us to grow and we will never stop trying.
People and the community truly make a place special, and anyone who's ever been to the Highlands of Scotland and experienced highland hospitality will surely agree. There's a special connection and pride in calling the Hebrides our home and in our products we want to share a little piece of ours with