We LOVE green,




So we work green.
Being kind to our planet truly lies at the core of our company ethos and it is reflected in our products, our packaging, our shops and in our efforts to give back too.

We use natural soya wax in all of our candles. This truly differentiates us from our competitors, who use paraffin or paraffin blends in their creations. Paraffin wax is derived from petroleum which is one of the biggest contributors of carbon dioxide. Our natural wax is a blend of soya and botanical oils which are completely healthy and toxin free. They are completely sustainable, biodegradable and burn longer than paraffin candles. The wax itself is derived from ethically sourced American grown soya, primarily from Illinois and Iowa. We specifically avoid wax made of soya from South American countries where the soy plantations are amongst the causes for deforestation.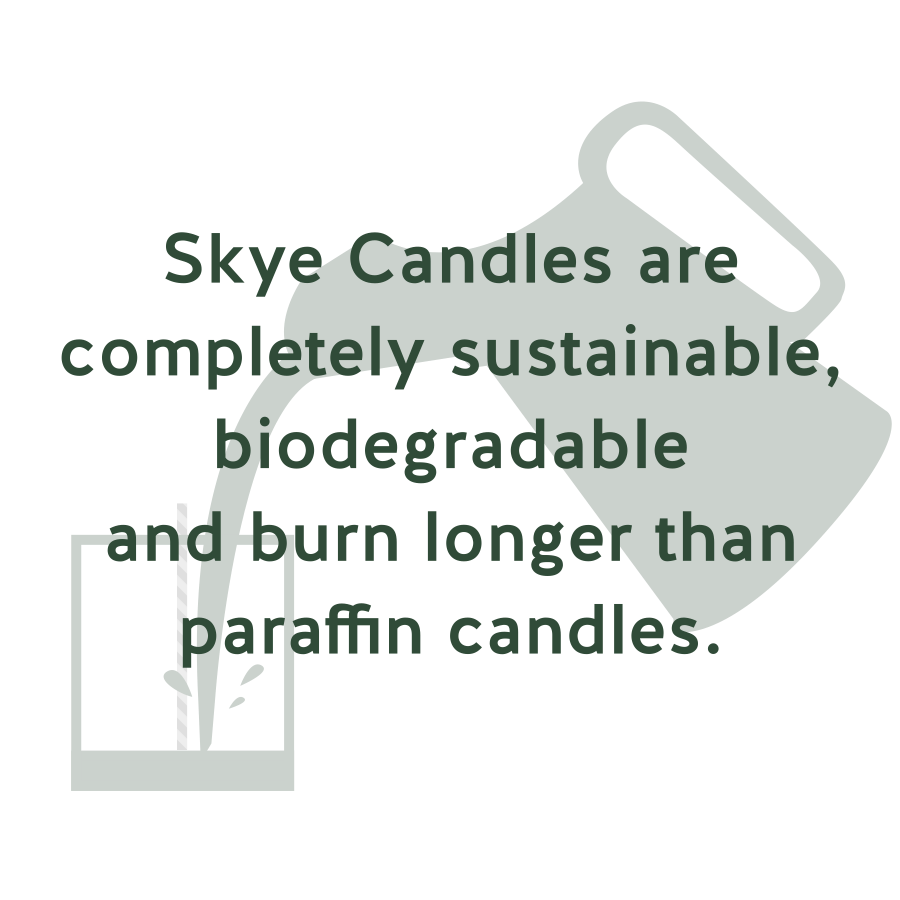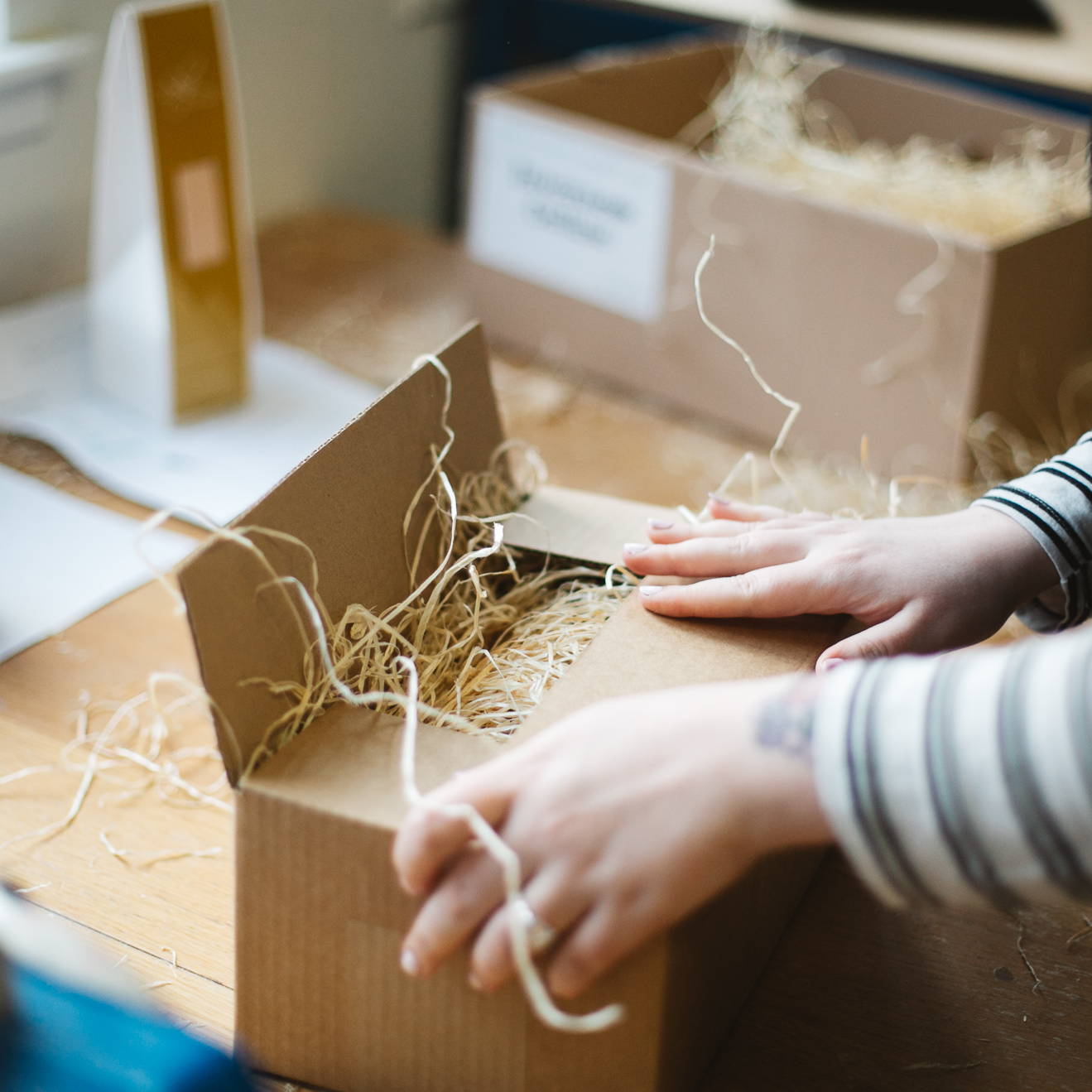 In the next step, we make sure that our beautiful natural products are packaged in plastic free containers. We opted in for reusable glass tumblers and bottles with metal container alternatives, for those concerned about the weight and fragility of glass. The outer packaging is made from recyclable card. If you buy our products in our shops, you can take them home in recyclable paper gift backs. Our online customer will receive their goods packaged in recycled tissue and kraft paper for protection, packed into a recyclable shipping box.




Reducing, reusing, recycling
For the customers who live locally we offer a recycling reward for all of our glass and metal containers. When the packaging is returned to one of our shops in fair condition, the containers get cleaned, returned to our workshop and reused in the next batch of beautiful candles and reed diffusers, therefore reducing the waste overall. If the containers are damaged we make sure they are recycled, disposed of responsibly.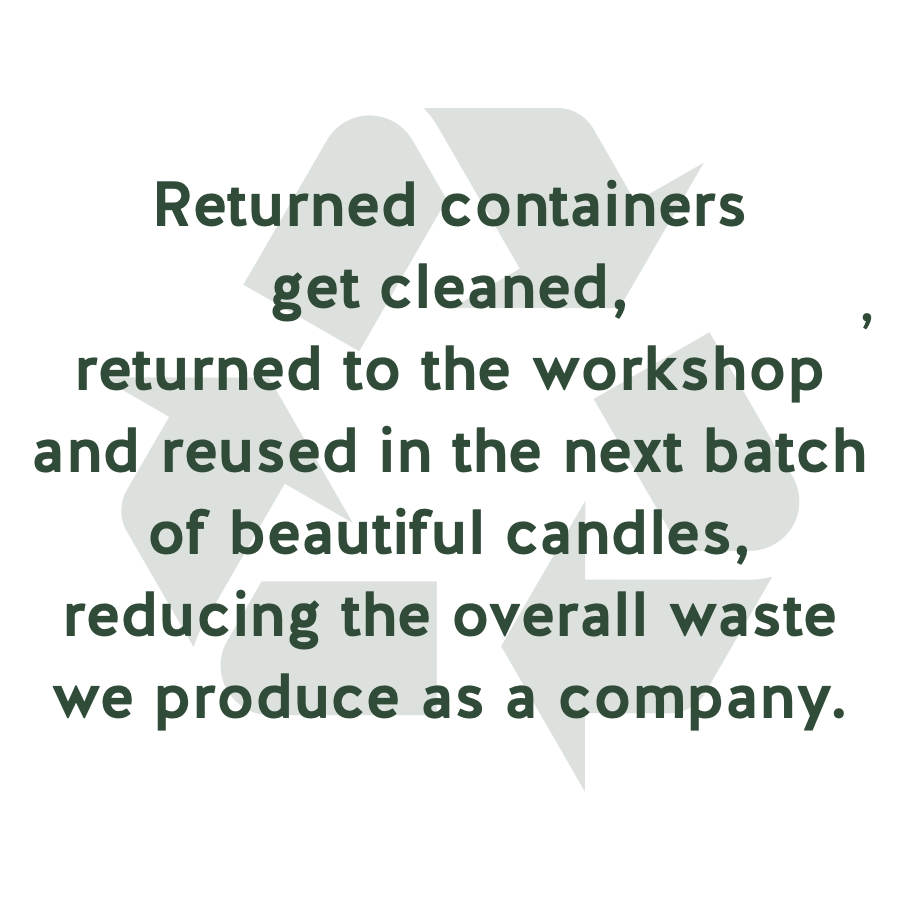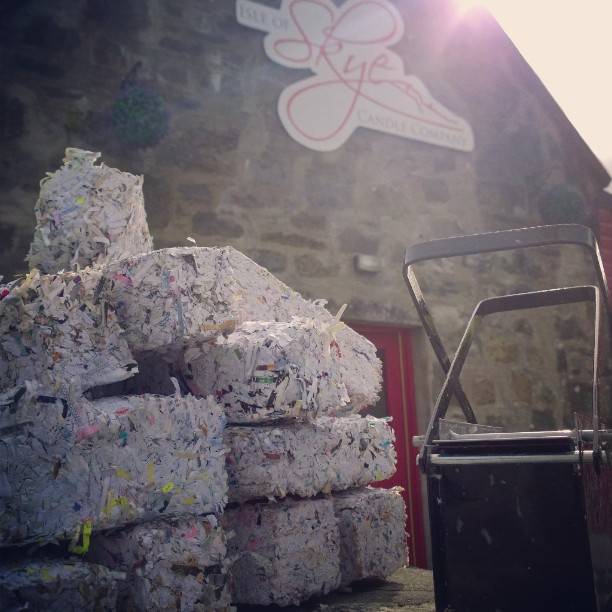 Little changes CAN
make a difference!
Apart from our recycling program, we've adopted other changes in our shops and offices to help reduce our carbon footprint as a company. We power our shops and manufacturing unit with 100% renewable energy. We use an Electric car to make smaller deliveries to our shops and for meetings.
We are as paperless as possible, always offering our customers email receipts and just generally keeping printing in the business to a minimum. The little paper waste we do get, we shred and turn into bricks we burn in a stove to keep our head office toasty.